Aquarium & Tropical Fish Directory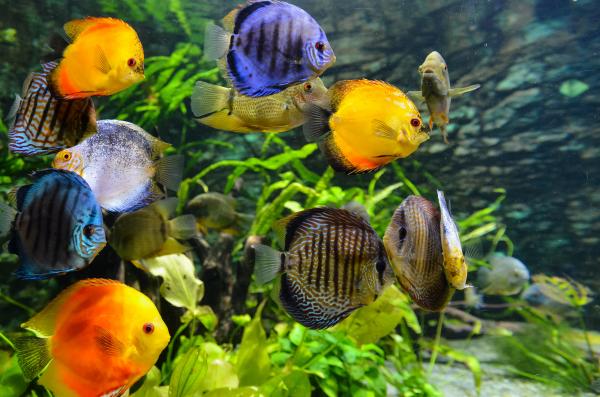 Photo by
Daniel Corneschi
on
Unsplash
Aquarium Links is a human-edited Web directory of tropical fish, marine fish, koi and pond fish, and aquarium sites. Find fish for sale, aquariums, fish husbandry information, aquarium filters for sale and reviews, and much more.
Featured Aquarium Sites

Live Saltwater Animals to Your Door
Aquariumdepot.com offers 1000 Unique Live Saltwater Fish items available every day.

Aquarium Adviser
How to Choose the Perfect Fish Tank filter for your aquarium! What makes a quality fish tank and tips on choosing the best fish tank filter.

Authority Aquarium
Run by marine biologists, AuthorityAquarium is a comprehensive guide for fish-keeping enthusiasts. We provide everything from filter reviews, aquarium guides, to LED aquarium lighting tips.

Fish Tank Setups
FishTankSetups.com provides those in the fishkeeper hobby reviews and information on the best aquarium lighting, substrate, filters, and other fish tank related topics.

About Fish Online
Tropical and marine fish information, as well as other info about keeping aquarium fish such as tank set up, water quality, ect.

Upettools | Best Aquarium & Fish Tank Supplies & Equipment | Aquarium Shop
Find the latest aquarium supplies at Upettools. With water pumps,air pumps, and more, we offer the aquarium products and accessories you need for healthy, happy pets.
Categories
Art & Gifts | Aquarium Services | Aquariums & Supplies | Classifieds
Directories | DIY Aquarium Projects | Fish for Sale | Fish Health
Forums | Freshwater Aquaria | General Aquaria | Invertebrates
Magazines | Marine Fish/Reef Aquaria | Organizations | Plants
Pond Supplies | Public Aquariums | Reef Conservation | Software
New fish species categories will be added as more sites are submitted.
Angelfish | Arowanas | Balasharks | Bettas
Catfish | Cichlids | Clownfish | Discus | Goldfish
Guppies | Killifish | Koi | Loaches
Mollies | Piranhas | Plecostomas | Pufferfish
---
Latest Aquarium and Fish Links
Aquarium Reviews | OceansandReefs.com
Find aquarium reviews, tropical and marine fish information, aquarium care, aquatic plant information, and more.
Added May 12, 2019 - Category: General Aquaria
---
Aquarzon - Rare Aquarium Plants & Aquatic Moss
Aquarzon specializes in rare aquarium plants including unique aquatic mosses, rare Anubias, special Bucephalandra and uncommon ferns.
Added April 21, 2019 - Category: Plants
---
Planted Nano Tanks
Blog for plants and nano aquariums.
Added April 8, 2019 - Category: Aquariums & Supplies
---
The Aquarium Adviser
Blog for freshwater fish and plants.
Added March 15, 2019 - Category: Aquariums & Supplies
---
Aquarium 411
Your directory to the best aquarium fish websites.
Added March 1, 2019 - Category: Directories
---
FishingGamesPod
|
Privacy Statement
|
Sitemap
|
Best Animal Sites Pet Directory
|
Fish and Aquaria Directory
|
Directory Critic
Add Your Site
Copyright © 2008-2019 Aquariumlinks.net
Website thumbnails provided by BitPixels
Fish Favicon from
Favicon.cc
.
---